It Started Out As A Dream . . .
In 1975, our Grandma Fay gave away a loaf of bread to a local doughnut shop. Soon after, they began to order bread for their sandwiches. News of her fabulous cinnamon rolls, breads, and pies spread from her hometown of Scott City, Kansas.
For 12 years, she did all of her baking in her basement kitchen and delivered to her customers. In 1987, a remodeled chicken coop became her Bake Shop. She believed in doing things right – never skimping on quality ingredients.
From that history, we began to dream of opening a bakery which would provide the best homemade baked goods possible.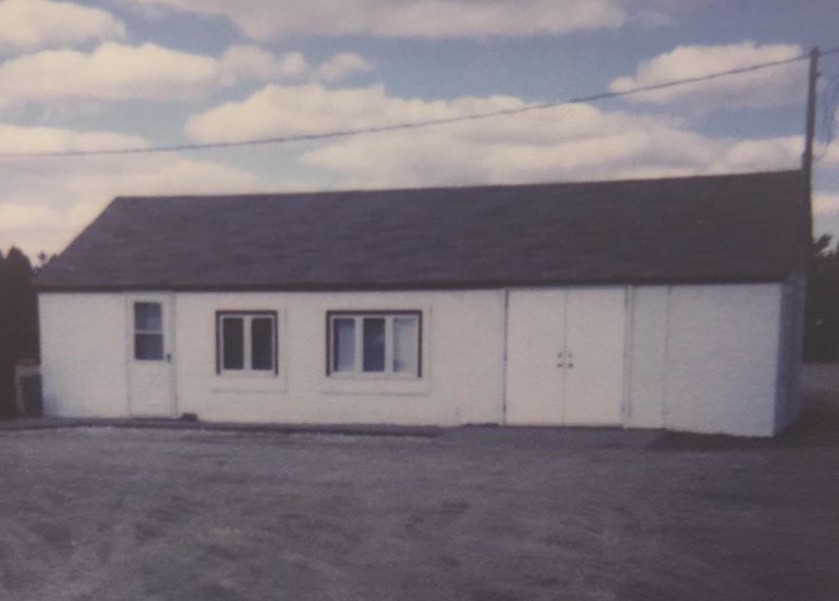 Grandma Fay's Original Bake Shop
In May of 2001, we opened our first location in Atwater, California. Though we have grown through the years, our commitment to quality has not changed. We still believe you can never cut corners on quality. We make small batches of product to help ensure consistency, and we still hand-crimp each one of our pies. Baking is done every night to keep out product fresh! The bread you see in our bakery case was just milk, eggs, and flour (and a few other things) just yesterday.
We began, and continue to be, a family-run business.
From all of us at Jantz – Thank You!