It Started Out As A Dream . . .
In 1975, our Grandma Fay gave away a loaf of bread to a local doughnut shop. Soon after, they began to order bread for their sandwiches. News of her fabulous cinnamon rolls, breads, and pies spread from her hometown of Scott City, Kansas.
For 12 years, she did all of her baking in her basement kitchen and delivered to her customers. In 1987, a remodeled chicken coop became her Bake Shop. She believed in doing things right – never skimping on quality ingredients.
From that history, we began to dream of opening a bakery which would provide the best homemade baked goods possible.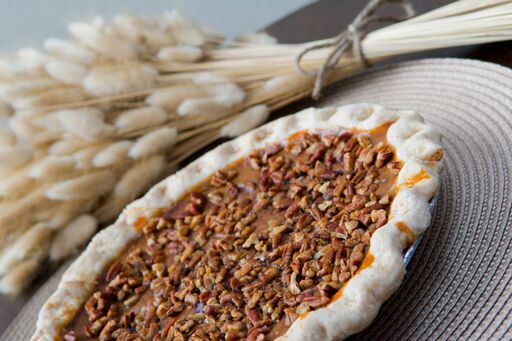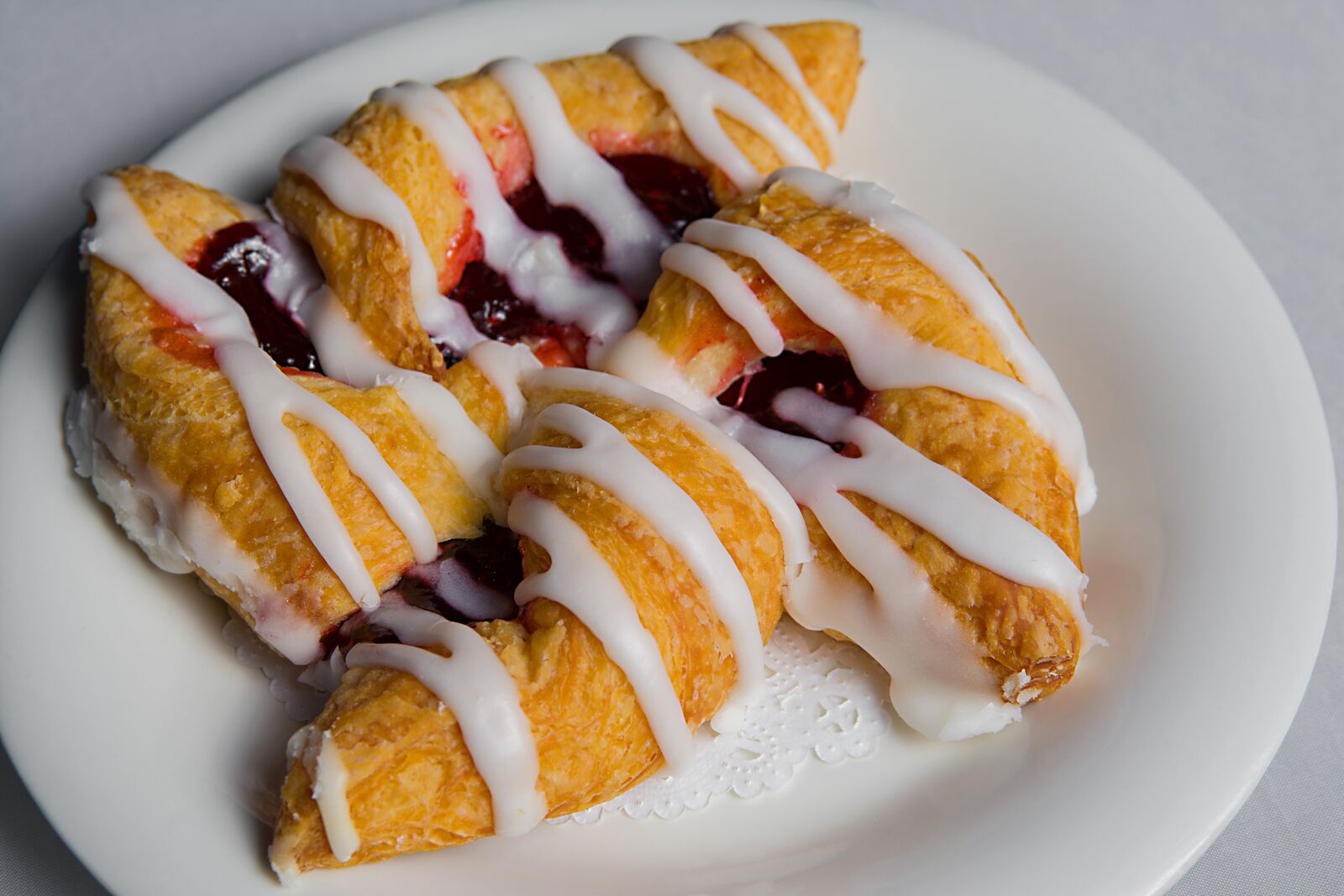 Cookies
Chocolate Chip, Oatmeal Raisin, Snickerdoodle, Monster, Peanut Butter
Trays of Bars
Chocolate-Almond Toffee, Triple Chunk Brownie, Lemon Bar
Cornbread
Coffee Cake
Muffins
Apple Cinnamon, Blueberry, Banana Nut, Sweet Potato
Quick Breads
Turnovers
Caramel Apple, Bavarian Cream, Blueberry Cream, Strawberries & Cream
Cinnamon Rolls
Cream Cheese or Buttercream Icing
Tea-Ring
Scones
Kolachy
Apricot, Berry, or Strawberry
Raspberry Pinwheel
Eclaire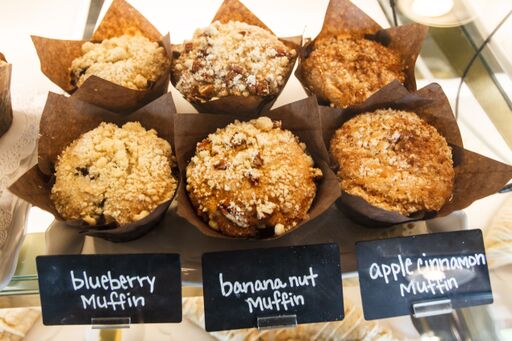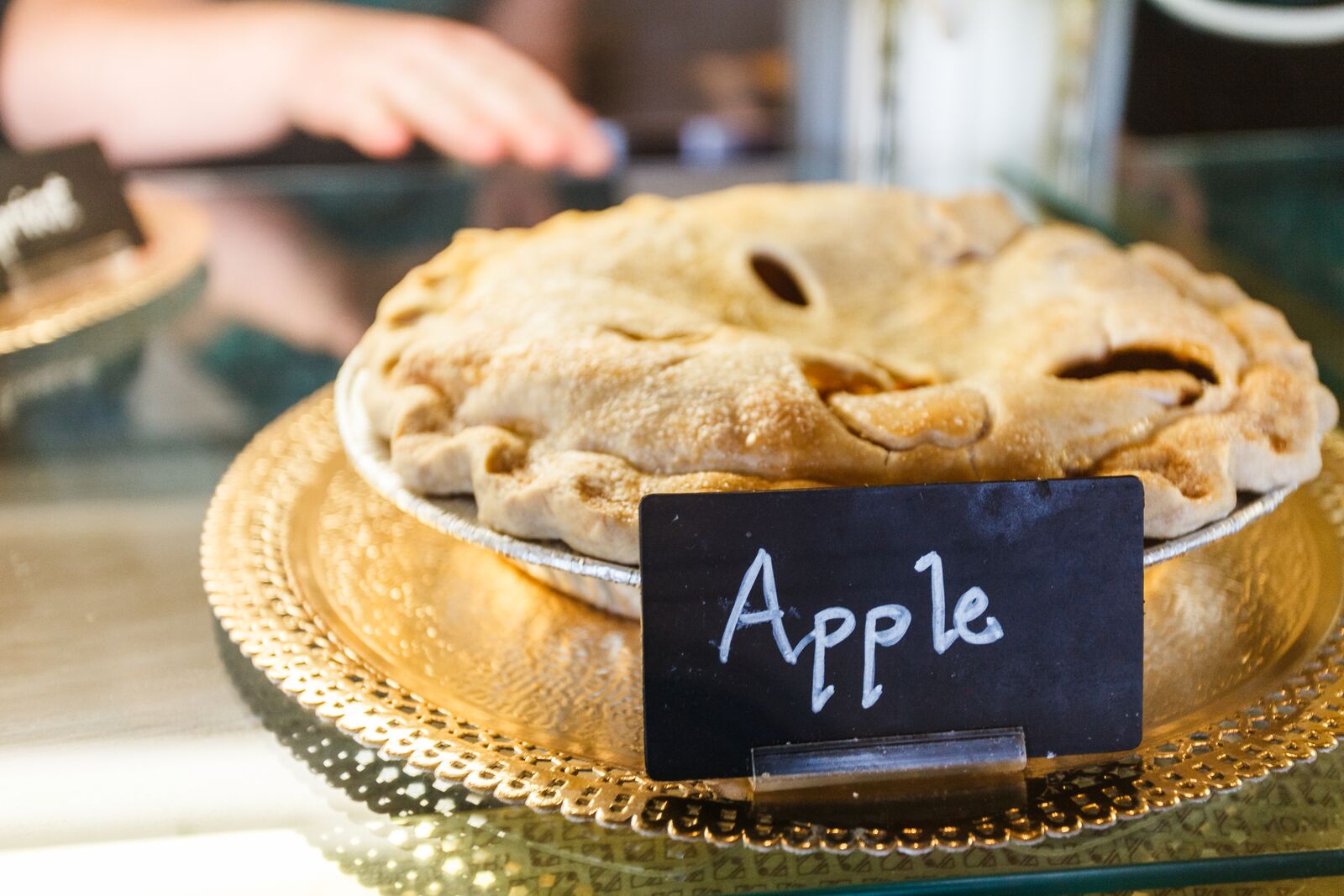 Fruit Pies
Apple, Dutch Apple, Apricot, Boysenberry, Cherry, Peach, Razzleberry (blueberries, boysenberries, raspberries), Rhubarb, Sugar Free Apple, Sugar Free Peach
Cream Pies
Banana Cream, Chocolate Peanut Butter, Coconut Cream, Peanut Butter
Special Pies
French Silk, Lemon Meringue, Southern Pecan
Seasonal Pies
Cakes & Cupcakes
Carrot, Chocolate, German Chocolate, Italian Cream, Red Velvet, White
Cheesecakes
Caramel Heath, New York, Fruit-Topped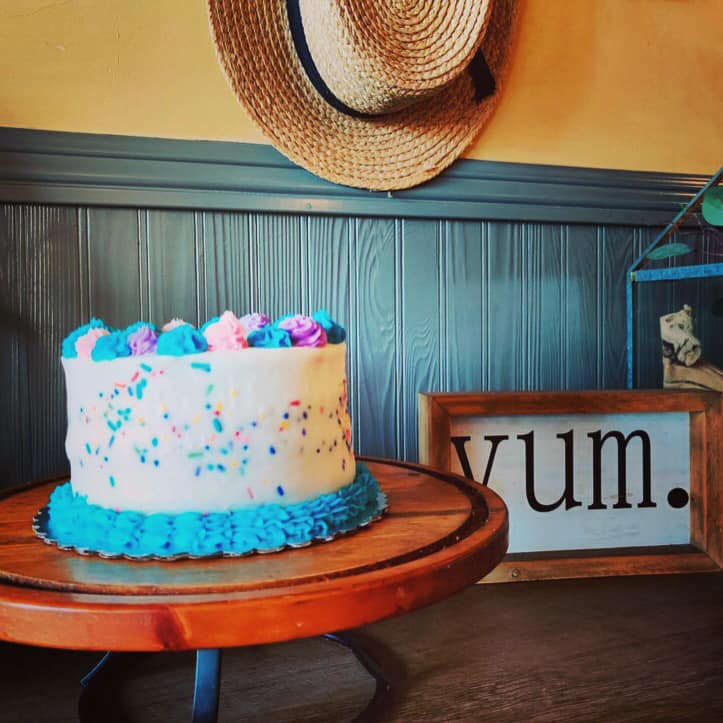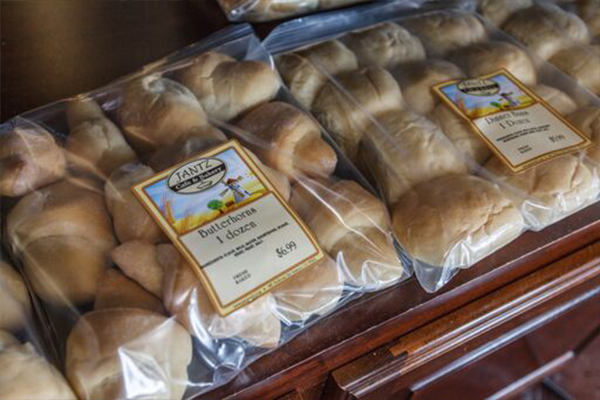 Butterhorns
Buttermilk Biscuits
Cinnamon French Loaf
Marble Rye Loaf
Honey Wheat Loaf
Dinner Buns
Hamburger Buns
French Loaf
Sourdough Loaf
9-Grain Loaf