Lunch Served:
Monday – Saturday: 10:30am – 3:00pm
Pie By The Slice
Like Grandma used to make it.

Ask Your Server About Our Seasonal & Pie Of The Month.
Fruit Pies
apple, dutch apple, apricot, boysenberry, cherry, peach, razzleberry, (blueberry, boysenberries & raspberries) rhubarb, sugar-free boysenberry, or sugar-free peach
Cream Pies
banana cream, coconut cream, or peanut butter
Specialty Pies
chocolate french silk, lemon meringue, southern pecan, or chocolate peanut butter
Fresh Seasonal Pies
ask your server about our seasonal pies
Craving Just A "Little" Sweet?
enjoy a sliver of any pie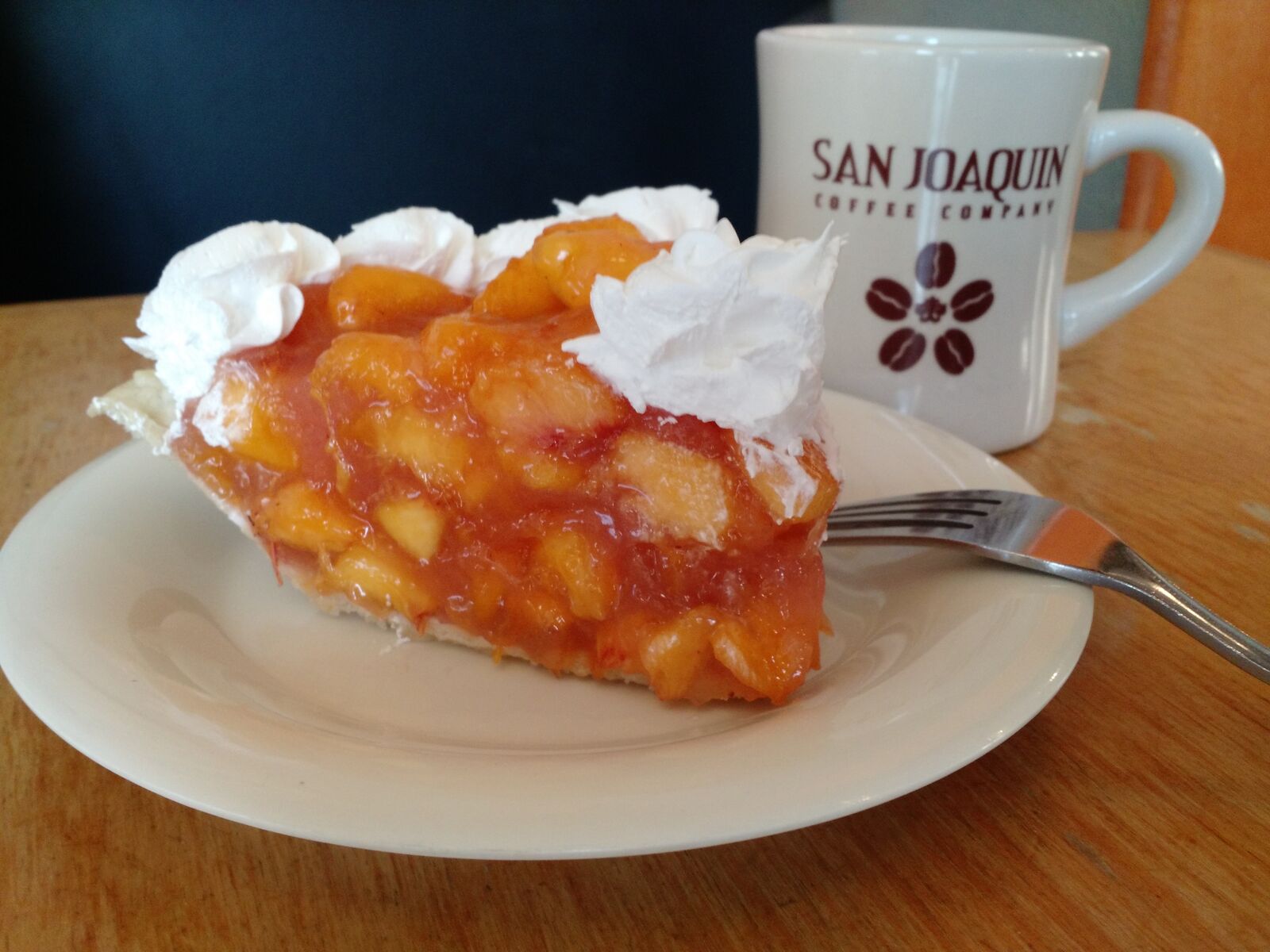 Soups & Salads
Served with our fresh baked bread.

Strawberry Spinach Salad
Grilled chicken breast, feta cheese, & sliced strawberries, served atop fresh spinach tossed with honey-raspberry vinaigrette dressing, candied walnuts, & craisins
Caesar Salad
Crisp romaine tossed with our homemade croutons and Caesar dressing. Topped with olives, wax peppers, red onion, & grated Parmesan
Chicken-On-Greens
Fresh garden salad topped with our delicious chicken salad
Soup ... Made Fresh Daily
Create-A-Salad
Fresh garden salad with choice of one meat, toppings, & dressing
choose meat: diced ham, grilled chicken breast, bacon shrimp, double meat
choose toppings: egg, bell pepper, mushrooms, onions, shredded cheese, sliced olives, wax pepper, sunflower seeds
Signature Sandwiches
Served on Jantz's fresh breads with tomato, petite dill pickles, & your choice of one side

Chicken Salad
BEST seller! All white breast meat cooked & shredded daily with chopped cashews and loads of flavor
Fresh Veggie
Fresh avocado, lettuce, cucumbers, olives, onions, roma tomatoes, wax peppers, & provolone cheese
Classic BLT
Applewood smoked bacon, lettuce, & fresh tomatoes on our toasted honey wheat
Premium Meat
Choice of any or all of four meats: oven roasted turkey, black forest ham, roast beef, or pastrami. Choice of cheese: cheddar, pepper hack, provolone, white American, or Swiss
Hot & Toasted
Served on Jantz's fresh breads with tomato, petite dill pickles, & your choice of one side

Smoked Tri-Tip
A California classic. Seasoned tri-tip, slow smoked and sliced thin, piled high on our fresh grilled bun with our tangy bbq sauce. Enjoy this fantastic sandwich with your favorite side.
BBQ Roast Beef
Seasoned, slow roasted beef with bbq sauce piled high on our fresh bun with cheddar
Philly Cheese Steak
Roast Beef with sauteed mushrooms and bell peppers on our grilled sandwich bun with melted pepper jack
Tuna Melt
Albacore tuna mixed with mayo and fresh vegetables on grilled sourdough with Swiss & tomato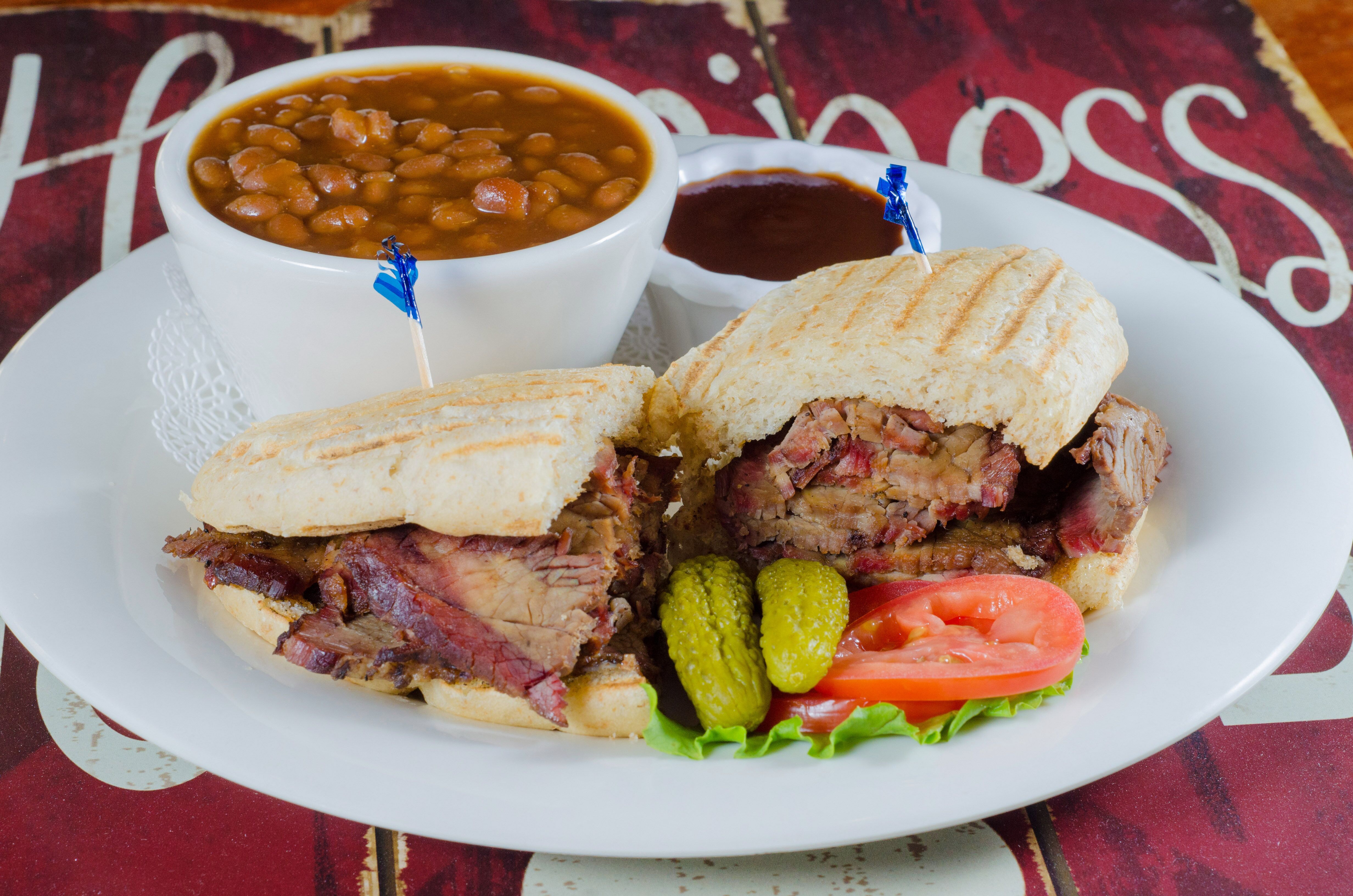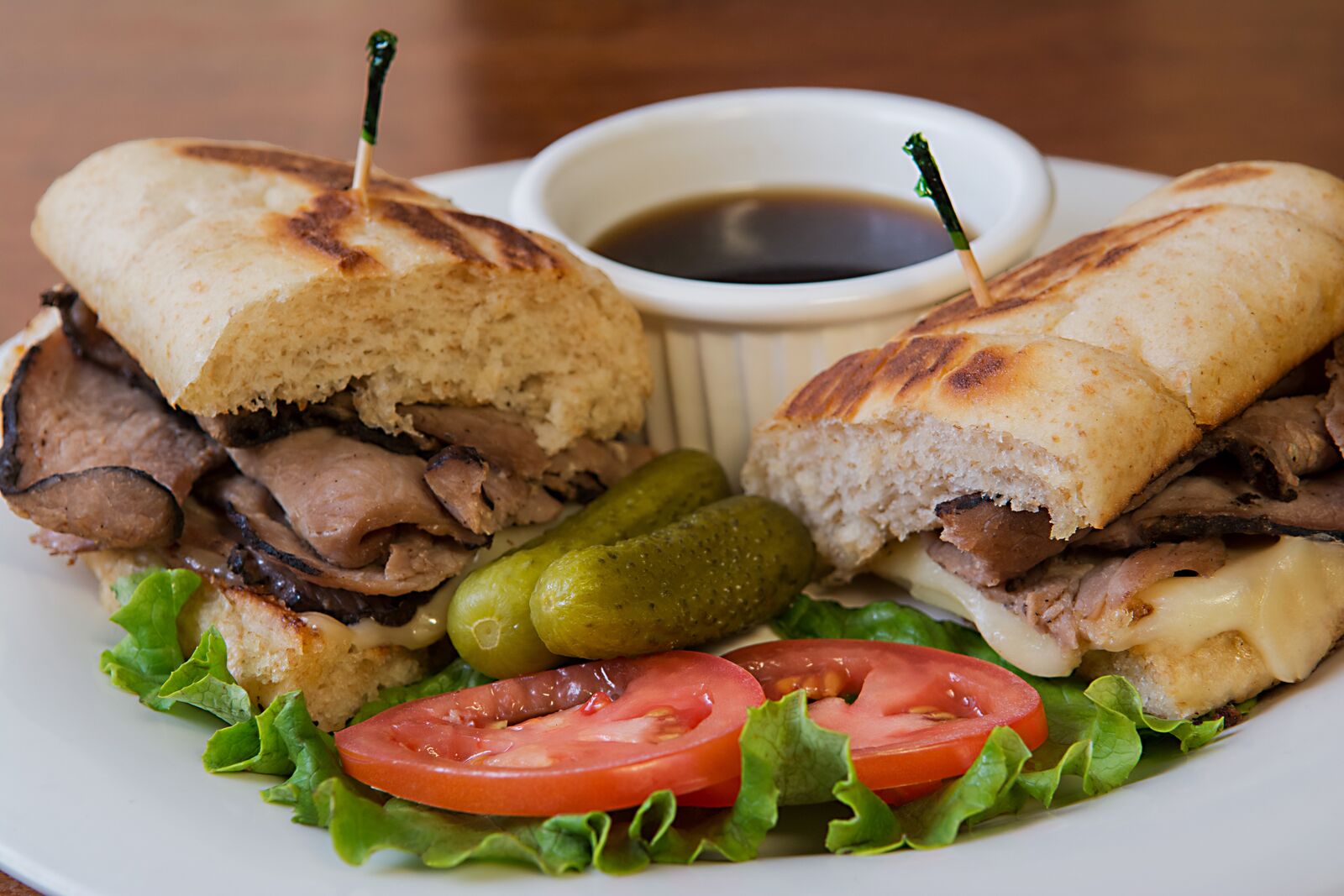 French Dip
Thin sliced prime roast beef cooked in au jus on a grilled sandwich bun with white American cheese
Hot Toasted Turkey
Sliced turkey, applewood smoked bacon, cheddar, & red pepper basil sauce on our toasted 9-grain
Italian Panini
Ham, pastrami, salami, Swiss, olives, wax peppers, lettuce, & Italian dressing on grilled focaccia
Reuben
Thin sliced pastrami, sauerkraut, melted Swiss, & thousand island spread on grilled marble rye
Jantz Burgers
Featuring 1/3lb all natural, grass fed beef from Mariposa Ranch. Served on our homemade sweet potato bun with your choice of one side.

The Original Burger
1/3 lb patty topped with lettuce, mayo, onion, pickle, & tomato on a toasted sweet potato bun
The "Sky" Burger
Two 1/3 lb Mariposa ranch all-beef patties and cheddar with applewood smoked bacon, sauteed bell peppers and onions, lettuce, mayo, pickle, & tomato
The "Golden State" Burger
Pepper jack cheese, fresh sliced avocado, lettuce, mayo, onion, pickle, tomato, & our spicy chipotle sauce
Cali-Chicken-Sandwich
Grilled chicken breast with cheddar cheese melted to perfection…Applewood smoked bacon, lettuce, tomato, with our spicy Chipotle sauce & mayo
Wraps
Your choice of sun-dried tomato basil or spinach-herb wrap, & your choice of one side.

Chicken Caesar Wrap
Grilled chicken, Caesar dressing, romaine, croutons, wax pepper, red onion, olive, & parmesan
Chicken Salad Wrap
Chicken salad with fresh sliced roma tomatoes 7 crisp lettuce
Turkey Avocado Wrap
Stuffed with oven roasted turkey, bacon, avocado, shredded cheese, & crisp lettuce with a spicy, creamy chipotle spread
Side Items
Homemade Soup – Macaroni Salad – Green Salad – Baked Beans – Fresh Fruit – Baked Potato Salad – Basket of Dinner Rolls
Assorted Chips
Beverages
From The Fountain
pepsi, diet pepsi, dr pepper, lemonade, mountain dew, or sierra mist
Fruit Juice
apple, orange, or cranberry
Strawberry Lemonade
Fresh Brewed Tea
Sweet or Unsweet
add a flavor: peach or raspberry
Brewed Coffee
featuring san joaquin coffee
Hot Tea
featuring numi organic tea
Milk / Chocolate Milk
Hot Chocolate
homemade hot chocolate topped with whipped cream
Get FREE Food
Join our "Pie Club" – AKA- Jantz Rewards!
Simply CLICK HERE and begin earning "Pie Points" today!
Sunday: CLOSED
Monday – Friday: 6:30am-5:00pm
Saturday: 7:00am-3:00pm
Coffee Shop: CLOSED
Monday – Friday: 6:00am-5:00pm
Saturday: 7:00am-3:00pm