Let Us Make Your Event Special
Catering from Jantz Mariposa
Jantz cafe is happy to cater your special event. Whether it's a work meeting or family party, we make sure everyone is full of happiness.
All our sandwiches are served on fresh, handcrafted breads made right here in our bakery and served with tomatoes and petite pickles.
We use only the highest quality meats, local cheeses, and the freshest vegetables. Served on platters, with side garnish: pickles, lettuce, and tomatoes.
*10-sandwich minimum order for catering prices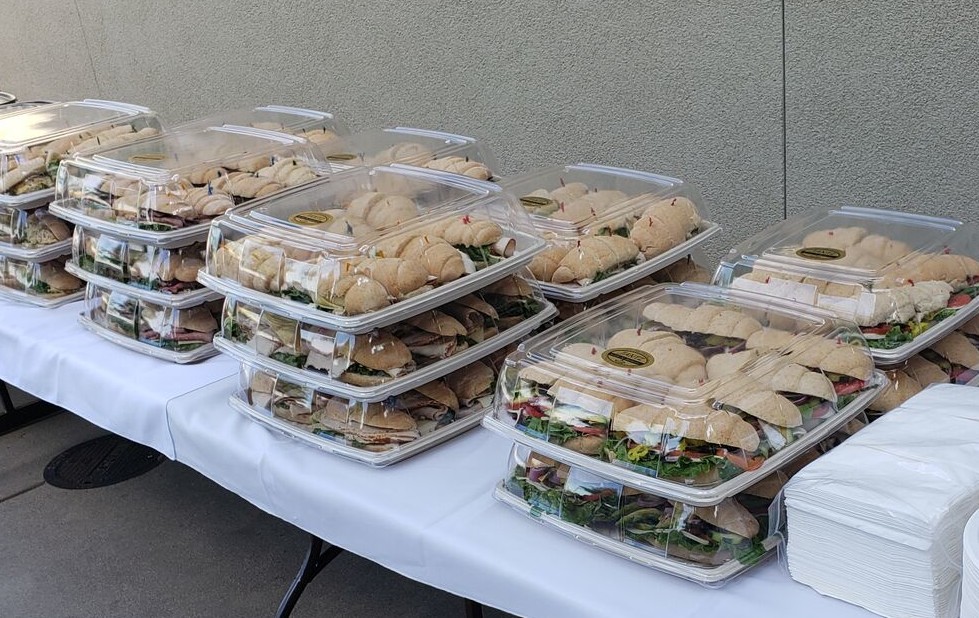 Catering Menu
Signature Sandwiches: Chicken salad, Black Forest ham and cheese, oven roasted turkey and cheese, sliced roast beef and cheese, meat supreme and cheese, veggie. Cheeses: cheddar, pepper jack, provolone, Swiss-American, Swiss. Bread: Regular, Small, or Butterhorn
Hot & Grilled Sandwiches: Classic BLT, French dip, Italian panini, philly cheese steak, reuben, bbq roast beef, toasted turkey, tuna melt.
Sides in a serving bowl: Fresh fruit, macaroni salad, 'baked' potato salad, fresh garden salad, baked beans, assorted chips, daily soup.
Breakfast: Your choice of our homemade pastries (muffins, cinnamon rolls, turnovers, kolachys, coffee cake, etc.) arranged on platters.
Coffees & Juices Available. Add Dinner Buns for an Additional Charge.
Sunday: CLOSED
Monday: CLOSED
Tuesday: 7:30am-5:30pm
Wednesday: 7:30am-5:30pm
Thursday: 7:30am-5:30pm
Friday: 7:30am-5:30pm
Saturday: 7:30am-3:00pm